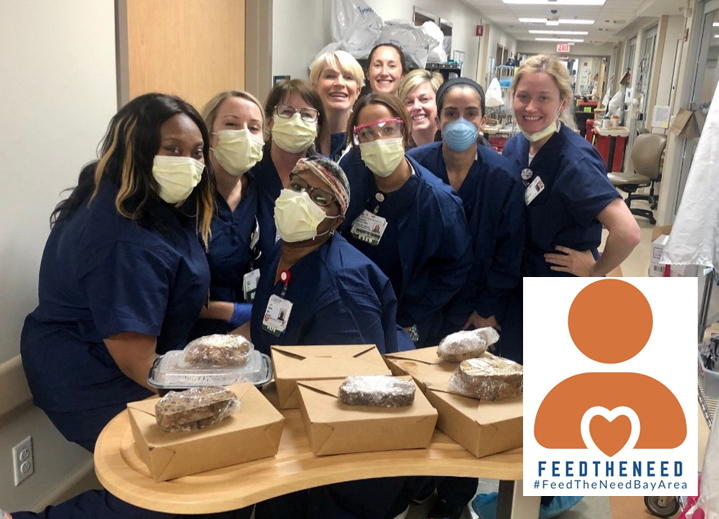 In this time of crisis, the Santa Clara County Dental Foundation has committed to providing financial support to Feed the Need, a program managed by the Los Gatos Chamber of Commerce. The program was originally designed to provide food to vulnerable elders but has since branched out to provide meals for our tireless and dedicated hospital workers during the COVID-19 pandemic crisis.
Feed the Need is supporting El Camino Hospital-Los Gatos, Good Samaritan Hospital, O'Connor Hospital, and Regional Medical Center. Many Los Gatos restaurants are participating by preparing meals, which are delivered to the hospitals in an organized manner so that they can be quickly and efficiently distributed to workers either on the floors or in the employee cafeterias. The restaurants are paid a flat rate of $10 per meal by Feed the Need. If the meal costs more than $10 to prepare, the restaurants are donating the difference.  In the end, this valuable program benefits not just the elderly and hospital workers, but the restaurants as well, who need the business.
Your donation today will go directly to provide additional funding to Feed the Need.
It is fully tax-deductible and you will receive an acknowledgment letter.
Thank you for helping us support this important program.